"Believe The Amazing"…
…is more than just a "show". It comes in formats that allow it to be leveraged in a number of ways. From reinforcing a single sermon, a "themed" series of sermons, a "Family Fun Night", an Outreach Program or a "Concert of Illusion". From a 10 minute presentation, to a 2 hour stage production with an intermission. It's all up to you as to what would best serve your goal.
Shorter presentations are often used to reinforce a particular message as a guest speaker. The longer presentations are used as an entertaining way to present the Gospel as an outreach event or to reinforce core beliefs to those already walking with Christ. The age range of the audience is always considered so that the message is appropriate and easily understood. From children to families, singles to seniors, the right mix of "fun" and "message" is packaged and delivered by Terry Magelssen….The Illusionist.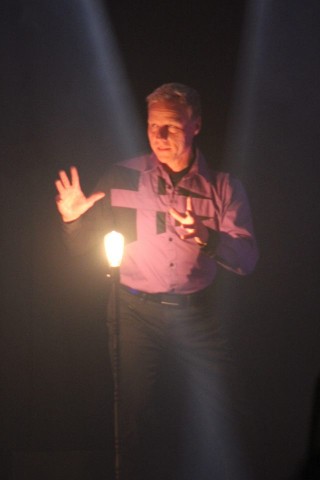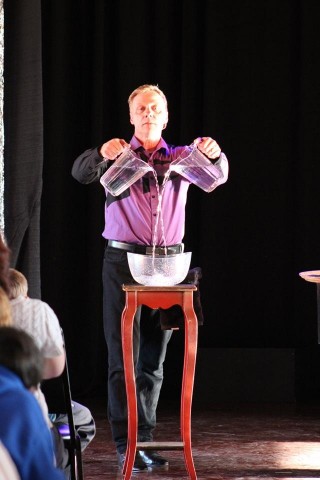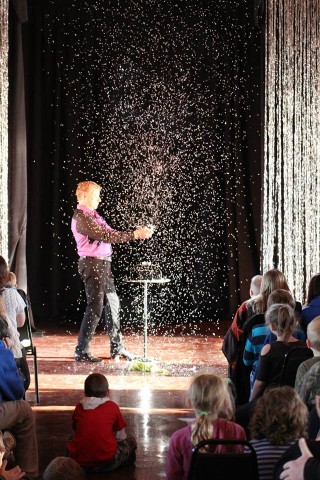 Believe The Amazing    A Concert of Illusion
With all the production value of Broadway, this is "The Big Show".  At 2 hours with an intermission, the audience is exposed to all aspects of the ancient art of illusion and deception.
Act one features Terry's award winning segments that put him on the map. Classic magic as well as some of Terry's personal creations, the audience's attention is grasped and never let go.  Danger, mystery, comedy and pure wonder set the stage for what is about to come. It is very "seeker" friendly allowing all in attendance to enjoy the wonder that is "illusion".
Act two is the beginning of an in depth exploration of deception. Something we are all exposed to on a daily basis. Terry reveals just how easy it is to fall victim to the things of this world that we are compelled to believe in for the sake of "success". Terry shares is personal testimony of how he was fooled into believing the lies until he was broken and could finally see. "Live by faith and not by sight" has become one of his mottos. And he demonstrates that with demonstrations of illusion that clearly illustrate Biblical scripture.
The audience does not just watch the demonstrations, they become the demonstration. As guests are invited on stage, the audience will see tests of faith, the debunking of Spiritualism, an act of levitation and the real secret of how to tap into God's power. The "Good News" is delivered in only a way an illusionist can do it!
This is an "all ages" show. It is geared for the family audience and will have them laughing one minute, dumbfounded the next but always inspired to learn more.
Intermission is a time for even more outreach and fundraising. Having volunteers ready to serve up nachos, hot dogs, cotton candy, etc helps fill the hunger of the belly. It can also help fund mission trips, youth activities, you name it. But to fill the hunger of the soul your team can minister with tracts, personal contact or exposure to your church's mission.
AFTER the show is a great opportunity to put information in their hands on their way home to help them make eternal decisions. Whether your goal is to raise awareness to "seekers", reinforce the "believer's" walk, raise funds for that youth mission trip or to just provide a fun and family-friendly event for the community…. "Believe The Amazing" hits all of these marks.
The FUND RAISING version of "Believe The Amazing" provides you with a 144 page "Project Guide" that takes you and your team by the hand and guides you step-by-step, day-by-day how to sponsor this incredible event. We teach you a dozen ways to raise money and create a unique experience with this show. You are provided with all the posters, tickets, programs, radio and TV spots and other tools to make this an EVENT! Our team arrives and constructs a set, pro audio, moving lights, special effects and all the necessary props and equipment. With a small team of volunteers you provide, this amazing show is ready to go in a few hours and just as easily "vanishes" after the audience leaves.